FAQ's
What does a Postpartum Doula Do?
The Postpartum Doula's services are tailored to help the new birthing parent rest as much as possible so that they can recover from the birth in a timely fashion. The postpartum doula's priority of care is directed towards the birthing parent. While the Postpartum Doula is very knowledgeable about newborn care, the scope of her role is not to take over the care of the newborn, as this would interfere with the birthing parent and baby getting to know each other and bond. A Postpartum Doula provides loving support, so that the new birthing parent feels rested, well nourished and with their household in good order so they can focus their energies on their new baby.
---
What Doulas Do Not Do?
As a Doula I do not:
Perform clinical tasks, such as blood pressure taking, newborn heart checks, incision/personal exams or the like. I am there to provide only physical comfort, emotional support and advocacy.
Make decisions for you. I will help you get the information necessary to make informed decisions.
Speak to other care providers on your behalf regarding matters where decisions are being made. I will discuss your concerns with you and suggest options, but you or your partner will speak directly to the clinical staff or your care provider.
---
Choosing a Doula
Our initial interview does not obligate you to use my services. If you do select me to interview, I will meet with you and your partner to become acquainted with you, your priorities, fears or concerns; become familiar with your ways and decide how to best support you.
Once you've selected me, postpartum services are billed by the hour, and a schedule is set up in advance for how many hours of work will be required.
Workdays for the Postpartum Doula generally average 4 hours minimum and 8 hours maximum. The schedule can be altered to suit both the family's and the Doula's needs. A postpartum contract for services is individually formulated and signed, and can be open-ended if the family is not certain how many hours they will require.
With many families living far apart from one another, a Postpartum Doula can provide a much needed service that family members usually take care of. A gift certificate for Postpartum Doula services can be an excellent shower gift for any new family.
---
What package or how many hours of service will I need?
I am sure we can work together to come up with a package suited to you and your family. If you are unsure of what support you may need especially if this is your first baby, contact me via the contact us tab and we can arrange to meet and discuss what these needs may entail. Explore my website and if you have any comments or questions, please feel free to contact me.
Postpartum Services
Emotional, physical and informational support during postpartum period;
Indefinite 24/7 support by telephone and email as needed during pregnancy and postpartum;
Availability starting two weeks on either side of your due date;
Grocery shopping;
Nutritious and delicious cooking;
Running errands;
Expert breastfeeding assistance and getting breastfeeding established or Unbiased and informed support for parents who choose to formula feed.
Expert general newborn care, as requested by birthing parent so as not to interfere with parent/baby bonding;
Specialty in multiples, Caesarean and VBAC (Vaginal Birth after Caesarean) Care and caring for parents with postpartum depression
Care of siblings so parents can focus on themselves and baby
Other duties may be negotiated on an individual basis. It is helpful to me if you have a list of needs prepared for each meeting. During the contracted period you may contact me for telephone or email support at any time. Telephone support will not be billed as work time under normal circumstances. It may be helpful to telephone if you have items you need picked up so our appointed time may be most efficiently used. If I do purchase items for you during the course of employment please be prepared to reimburse me upon receipt of goods.
RATES
Daytime Rates: $40.00/hr +HST (minimum of 4 hours)
Nightime Rates: $300/night (10pm-6am)
Packages may offer a reduction in rates;
I do not normally work statutory holidays, but if I do make an exception to this then the fees will be double the normal rate;
I cover a 25 km radius. There may be a charge for travelling if I am asked to travel outside this radius.
Postpartum Packages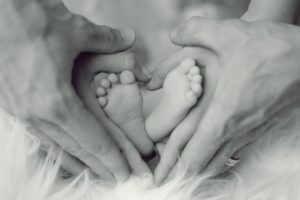 The Basics

Postpartum services listed in the services section above;
30 hours, to be completed within a three week period arranged on week days mutually agreed by the client and doula.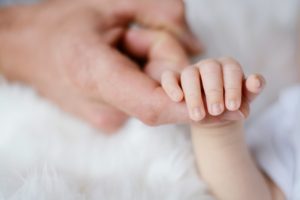 The Basics Plus

Postpartum services listed in the services section above;
45 hours, to be completed within a three week period arranged week days mutually agreed by the client and doula.

Monthly Bliss - (The Ultimate Grandparents Gift to a new family and most popular group shower gift!)
Postpartum services listed in the services section above;
52 hours over a 4 week period:
Week 1 - 4 hours a day for 5 days
Week 2 - 4 hours a day for 3 days
Week 3 - 4 hours a day for 3 days
Week 4 - 4 hours a day for 2 days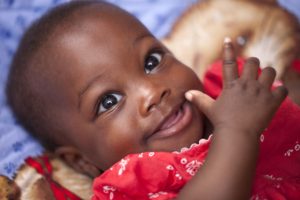 Monthly Bliss Plus

Postpartum services listed in the services section above;
65 Hours Help for the month
Week 1- 5 hours a day for 5 days
Week 2-5 hours of support for 4 days
Week 3- 4 hours of support for 3 days
Week 4-4 hours of support for 2 days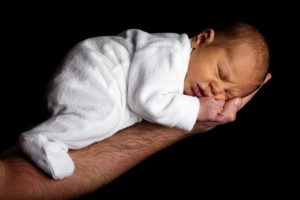 Bespoke Packages

Packages can be built to suit your individual needs

Peaceful Sleep Night Doula Package - $300/overnight stay (10:00pm - 6:00am)
Bottle, tube, or cup feeding or night latching with Doula assistance
Record of wet diapers and fluid intake (if wanted)
Get a good night sleep so by day you are rested and prepared to enjoy the day
Help with folding of laundry and washing up of bottles or breast pump equipment
Ready to book an appointment?
Please fill out the form and we will get back to you as soon as we can.