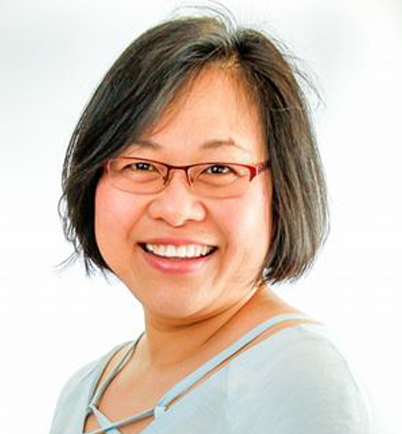 Suyin Jordan
Founding Doula
CCPD, CAPPA Faculty Member LE CCCE
Certified Maternity and Child Sleep Consultant
NPE

The Yin part of my name means cherry blossom.  Cherry blossoms bloom in spring, with a display of simple yet magnificent flowers.  Welcoming the new year of growth and abundance. 
My background Is in nursing and midwifery.  I trained as a nurse in 1989 and a midwife in 1993.  I worked with the NHS in Bristol and Nottingham, UK until my husband's career moved to Trinidad and Tobago in 2009.  In 2010, we moved again and this time to Toronto, Canada. 
At Cherry Blossom Doulas Inc., based in Thornhill, GTA.  I am focused on providing doula services with the highest quality of care and support. 
Originally from Malaysia, I speak English, Bahasa, Cantonese and Hokkien.  I am a CAPPA trained and certified postpartum doula and I am a CAPPA Postpartum Doula trainer.  I have a wealth of knowledge and experience looking after birthing parents and their babies from my career as a midwife and nurse in the United Kingdom.  I have looked after birthing parents and their families in hospitals and in their home care settings.  I am passionate about promoting breast/chest feeding.  I am a lactation educator and will support you in your feeding endeavours.  I am equally happy and dedicated to supporting parents who choose not to breastfeed.
I have two healthy adult children of my own who I breastfed for a total of nearly 5 years.  I truly believe that parents and their families who get good support following childbirth have better health outcomes and a more confident outlook towards raising children. 
I am respectful of all traditions and cultures and approach my work with energy and enthusiasm.  I enjoy preparing nutritious meals and can cook dishes from a wide variety of cultures.  My clients tell me what an amazing cook I am and that I should be on Masterchef, but I think I will stick with being a doula.  
Working with children of all ages is a delight and I think it is important that the whole family is supported during this special, amazing if somewhat busy and emotional time. 
I am now a Certified Maternity and Child Sleep Consultant and practice the Holistic science of Sleep Method as taught by IPHI (International Parenting and Health Institute).  Please see my sleep optimizing page for more. 
I will work together with you, baby and family to ease you into parenthood.  Prenatally I can help with getting the baby's room ready, make lists of must haves to welcome the baby into the world.  We can discuss what you would prefer for your birth and I can help explain anything that may be of concern regarding labour, birth and the first few hours of childbirth.
When you come home with your baby, I can help with light housework, preparation and cooking of nutritious meals and anything else you deem necessary.  This will give you the time you need to recover from the birth and bond with your baby.  I will assist in you getting breastfeeding established if this is how you have chosen to feed your baby.  You can do this with peace of mind if you are not worried about the cleaning and cooking.
I will assist you with all the aspects of newborn care and help you gain confidence in looking after your baby.  This encompasses feeding your baby to diaper changes, baby washes and baths, baby skin care to what to dress baby in and baby sleep.  We will discuss the importance of "Back to sleep" and current guidelines in reducing the risk of sudden infant death syndrome. 
Choosing how to feed your baby is a very emotive issue and whether you choose to breastfeed or formula feed your baby, ensuring baby is properly latched on from the word go to try to prevent any problems from occurring. 
If you choose to formula feed, we will work together to ensure that you have all the equipment needed to bottle feed a baby.  We will also look at the different formula preparations available on the market and this will enable you to choose one that you are happy with.
I can help you get better sleep during your pregnancy and help you with the foundations of sleep for your babies and older children.  Sleep consulting can start at any age for babies.  It is not the same as sleep training as I will not be using any one particular method to 'train' your babies to sleep, but instil healthy sleep habits and build secure foundations for better sleep that will last a lifetime.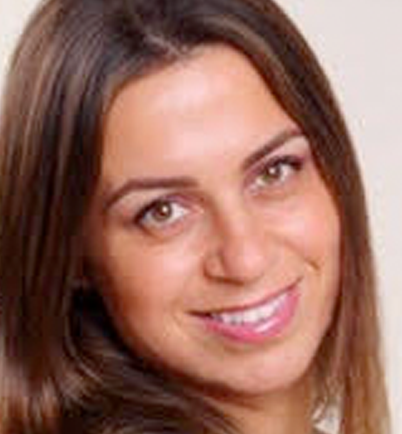 Hello, my name is Yonit and I am a CAPPA trained and certified postpartum doula. 
I have always been drawn to work with children and families. In fact, before I became a doula I was a child and youth worker for over 10 years. I worked with children and families from all walks of life. I found inspiration from my clients on a daily basis.  
After my own pregnancies and the birth of my three children, I was inspired to become a doula as I realized that positive hands-on support is essential during pregnancy and in the postpartum period and it was something that I immediately connected with.
I like to see myself as the "Mary Poppins" of doulas. I walk into homes and focus on brightening the family's day, whatever it may look like for them, each family with their own personal story and circumstance. I adapt and adjust myself to their needs and offer support to them so they can get comfortable, feel confident and stronger and acquire the necessary skills during the postpartum period. 
I believe in the importance of supporting and empowering new parents and their families and in simplifying the postpartum period. It is an honour and a privilege to be involved in a family's most intimate of settings and supporting them during such a memorable time in their lives. Providing care and support is a rewarding experience and I cherish every moment that I spend with my families. 
Andrea has an extensive history as a caregiver. Her love for children, especially babies, came at an early age (14) when her youngest sister was born.  She would assist her mother with caring for her baby sister.   After graduating from school, she pursued different career paths but she always returned back to her first love and passion: caring and supporting families, (her Spanish-Italian heritage attests that)!
Andrea's call to postpartum doula and newborn care support came after spending over 20 years as a trained career nanny for infants and toddlers, working for many diverse families. So it was natural for her to make the transition into the doula world.  She is a CAPPA Certified Postpartum Doula. She is always attending workshops and trainings to strengthen her knowledge, further her education and support families to the best of her ability.
"I am honored every single time a family invites me into their postpartum space during this vulnerable time. New babies can be hard. Sleep deprivation can be hard. Emotions can be hard. 
I have one goal: to provide evidence-based professional, practical and loving care. I promise to listen as you share. Answer as you question. Lift you up when challenges pull you down, supporting all your choices without judgment."
Andrea strongly believes that the postpartum period is a special time that should be tended to with the utmost consideration. The importance of healing for the birthing parent and bonding with the new baby should be the primary concern during the postpartum period.  She is committed to guide you through supportive postnatal care, allowing you time to gently recover from childbirth and providing companionship and reassurance in the journey into parenthood.  She will help with newborn soothing, sleep, breastfeeding and creating healthy routines. All her training and skills are at your service, so you will feel prepared and confident. Andrea also nurtures new moms and assists in both emotional and physical recovery. She also enjoys preparing nutritious postpartum meals.
"I firmly believe that the best thing that mom can do for baby is to take good care of herself".